Regulation-Based Classification System marine protection
The Regulation-Based Classification System (RBCS)* classifies MPAs based on their regulations using an increasing gradient of impacts of uses (1-8). Following a decision tree, scores for each use are weighted by their potential impact on biodiversity. In MPAs with multiple zones, each zone within an MPA is scored and a weighted average by zone area determines the MPA score. This system is globally applicable, assesses how well MPAs can perform, and unambiguously discriminates the impacts of uses. Learn more.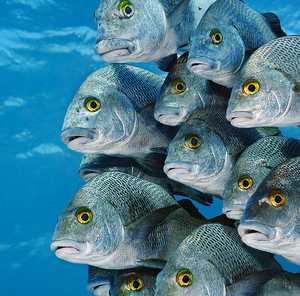 zones
area (km2)
% of global ocean
Not Assessed:
16,426
24,177,340
6.7%
* Horta e Costa, B., J. Claudet, G. Franco, K. Erzini, A. Caro, and E. J. Gonçalves. 2016. A regulation-based classification system for Marine Protected Areas (MPAs). Marine Policy 72:192–198.